Join us for the Annual Spring Gala, for a fun social evening of dinner & celebration, as we recognize and honor our 2022 Hall of Fame Inductees, and 2022 Booster Club member of the Year.
Saturday, March 25th – Keller Convention Center
4:30 pm – Mass at St. Anthony of Padua Church
5:30 pm – Cocktail Reception
6:30 pm – Dinner
7:45 pm – Induction Ceremony
Our Honorees include:
2022 Hall of Fame Inductees
Art Willenborg (Alumni)
Art Willenborg ('48), a lifelong member of St. Anthony Parish, has served in many roles at both St. Anthony Parish and Schools over the years, including Church Finance Council, Trustees Council, Building Committee, eucharistic minister, and usher. He was also Booster Club President and scorekeeper for Boys Varsity Basketball. Art graduated from Quincy University in 1953 and is a member of their Hall of Fame.
Irene Koester
(Faculty, Staff, or Coach)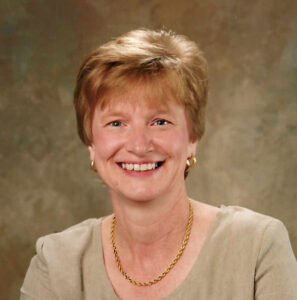 Irene Koester ('69), a lifelong member of St. Anthony Parish, has dedicated over 29 years of service to St. Anthony Schools and Parish. Throughout those years she inspired hundreds of students and parents through her music ministry. She was instrumental in expanding the high school band and chorus programs as well as leading the Adult Choir for many years. She has unselfishly given her time and talents in order to enrich our lives.
2007, 2008 Girl's Golf Teams & 2009 Boy's Golf Team (Athlete or Team)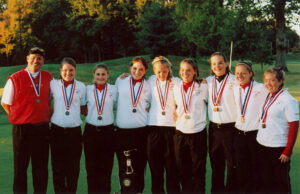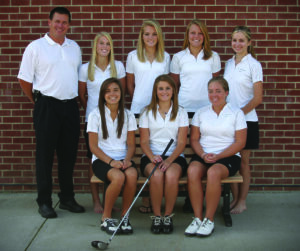 The St. Anthony girl's golf team captured the IHSA Class A state golf championship in 2007 and repeated again in 2008. The 2007 team included seniors Jaclyn Jansen ('08) and Kathryn Koester ('08) as well as Emily Calhoun ('09), Taylor Behl ('09), Lauren Kabbes ('09), Shelby Spruell ('09), and Kelly McHugh ('11) with alternates Ashley Cornwell ('08), Casey Utz ('09) and Kelli Gri n ('10). The 2008 team included the non-senior 2007 members as well as alternate Jackie Wortman ('12). Both teams were coached by Kevin Behl ('86). The 2007 team won the school's first Girl's state title, winning by 40 strokes.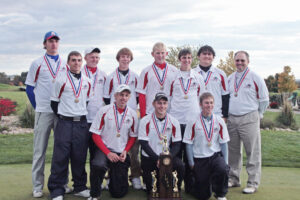 The St. Anthony boy's golf team made school history in 2009 by going undefeated in matches finishing with a perfect 20-0 record culminating with the IHSA Class A State Championship. The team was led by seniors Lewis Martin ('10) and Derek Rohl ng ('10) as well as Kit Koerner ('11), Lance Harris ('11), James Jansen ('11), Ryan Jansen ('11), Michael Koester ('11) and Michael McHugh ('11) with alternates Giovanni Lonardelli ('10) and Zach Bradshaw('12). The team was coached by Phil Zaccari ('80), who continues to coach the golf team today.
For more information about the St. Anthony Hall of Fame, including a lit of current of Hall of Fame members, or nomination information, visit StAnthony.com/HallofFame
---
2022 Booster Club Member of the Year – Kirk Hartke

Kirk Hartke ('89) has long been a significant source of volunteer time and labor for the betterment of St. Anthony Schools, especially its athletic programs. He has served as a contractor for facility improvement by providing utility service to multiple areas of our St. Anthony campus, including closed-circuit television. He has volunteered for many roles in the Jr. High basketball program including coach, statistician, and bus driver. He has served as a past Booster Club officer and still volunteers to donate his time and resources to make St. Anthony athletics great.